Last year I aquired an 3d scanner (not to be confused with my own lidar scanner), wich I never had time to fully use.
Since its somewhat of a tradition to scan a shoe with a 3d scanner, I took this to the test. And since I didn't model for a long time
I also took this opportunety to use it as a one day retopology project.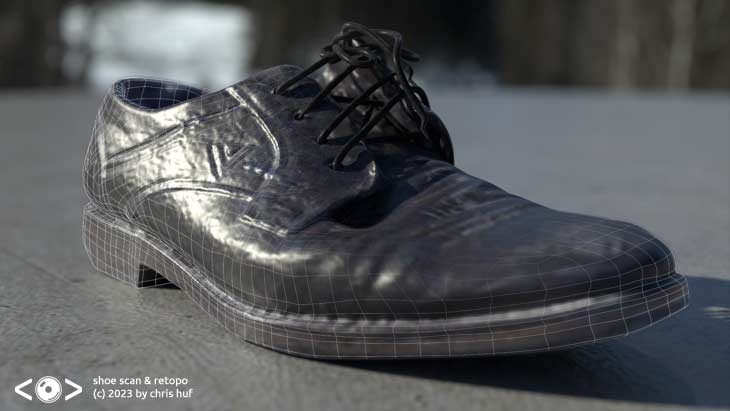 I release the source files and the retopo model for free under CC attribution non-commercial.
If you need a commercial version, don't hesitate to mail me.

Dieses Werk ist lizenziert unter einer Creative Commons Namensnennung-Nicht kommerziell 4.0 International Lizenz.