Quick half a day project of an african plant pod. Automatic remeshed model, ready to be subdivided / reduced.
Textures a bit low res, sorry for that. If I got more time I rework them with my photo reference.

(From my experience you want to do data aquisition as quickly as possible, you might not have a chance
to do it later...so sorry for postponing other projects)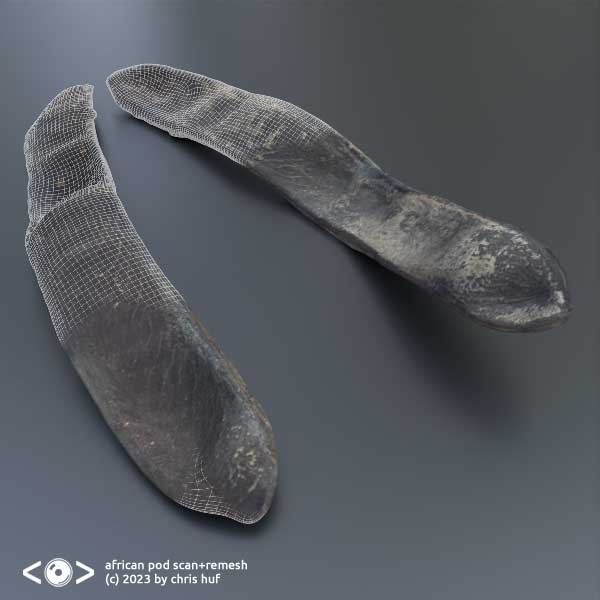 This work is licensed under a Creative Commons Attribution 4.0 International License.