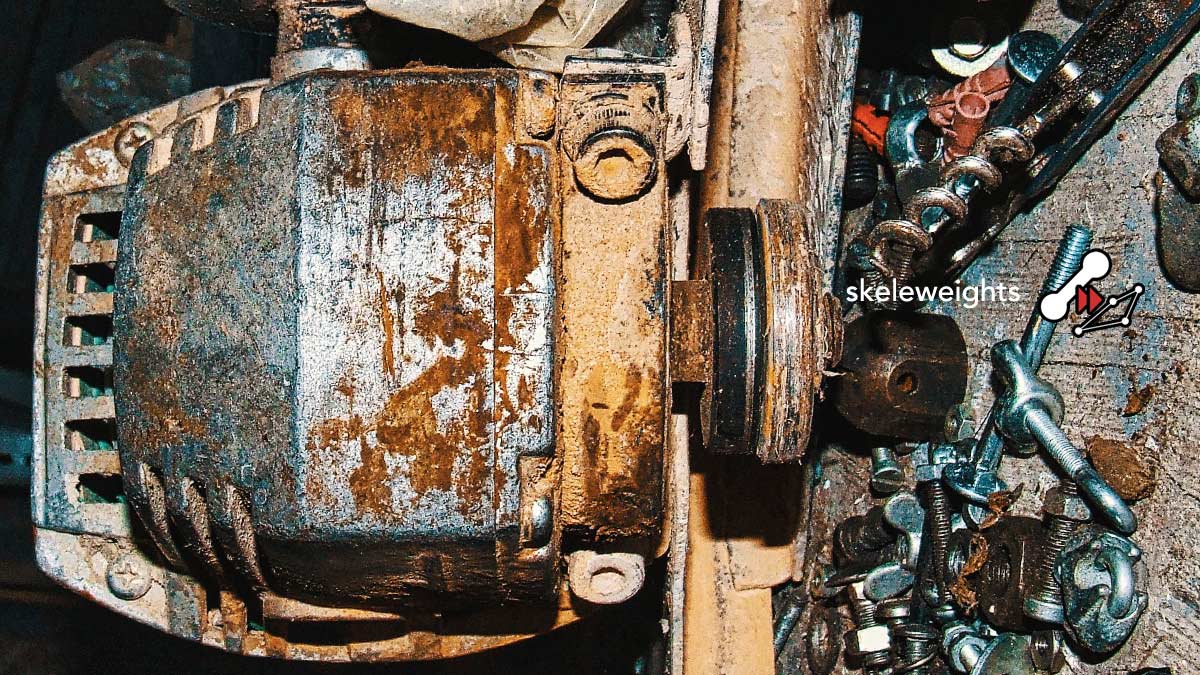 THIS IS EXPERIMENTAL, I'M NOT SATISFIED WITH THE ALGORITHM; ITS SCALE DEPNDENCY...DEFINTIVE A 2021 UPDATE TARGET

Skeleweights is a plugin to automatically creating weight maps for your mesh based on the skelegons wich reside in the same layer.
Also it does assign those weight maps to the skelegons. Pretty similar wich is aviable inside the vertex paint already.
But additionally, if selected, it does filter out genoma 1 and 2 control objects / bones.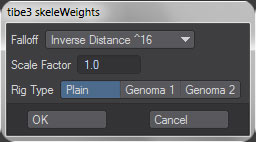 The falloff function used by this plugin differs from the way lw does calculate them, but it should still give workeable results for your project.